Waking up to hear it was a snow day as a child was such a great feeling - knowing you had the entire day at your disposal and everything would be done in cmfortable clothes. (We had school clothes and play clothes.)
Beating that feeling? Waking up at 5:30 to the call that schools were closed .... as a teacher. Trust me parents, if anyone looks forward more to snow days than the students, it's the teachers :)
As makers who work from home, we can't complain about poor visibility or slippery roads. My work space is literally 6 feet from my bed - I measured.  But, because we're adults and in charge of our own destinies, we made a pact - if we got some work done for the store, we got to mess around with new things afterwards. So time spent painting Valentines Day Pillows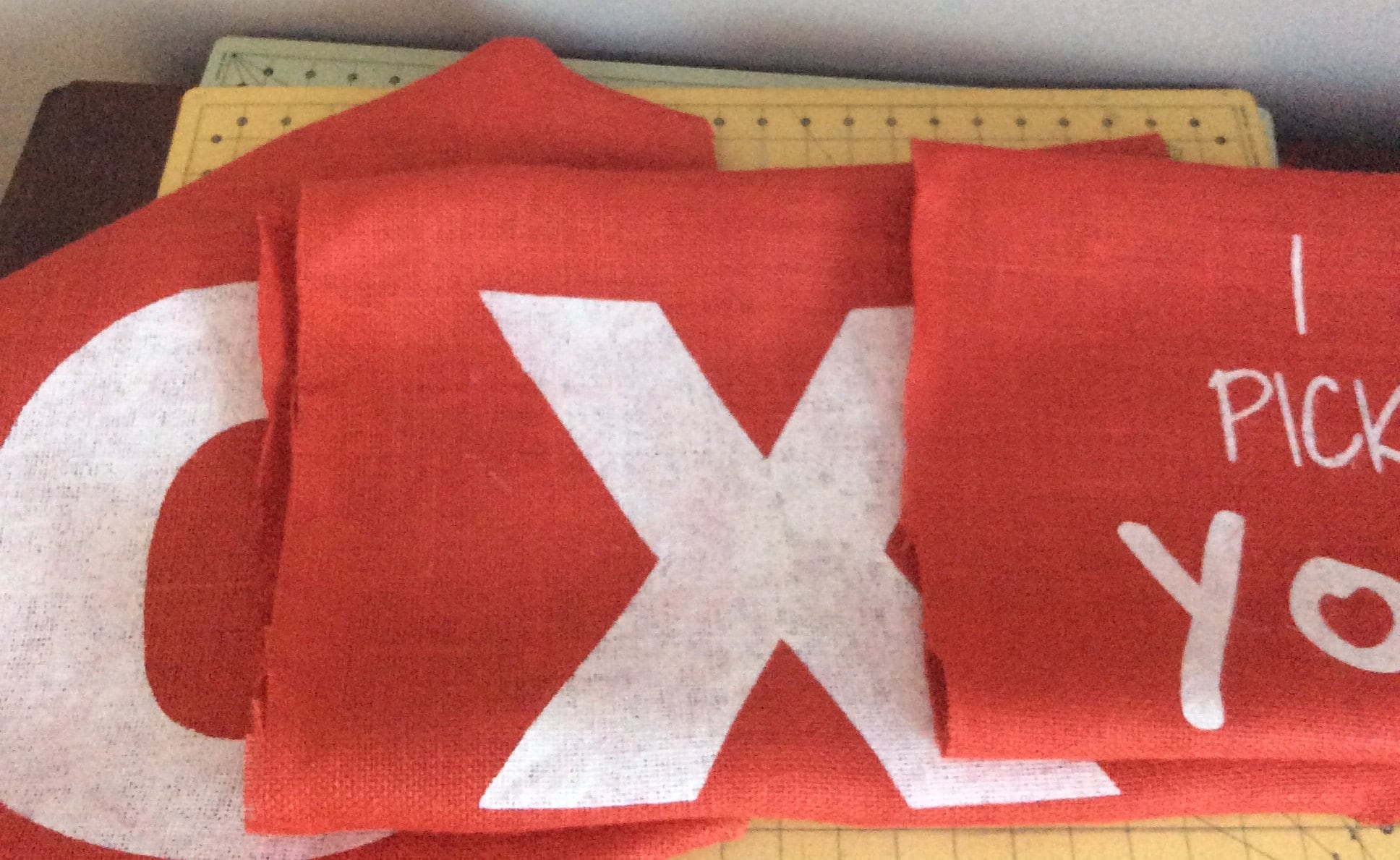 meant I got to put together a collage.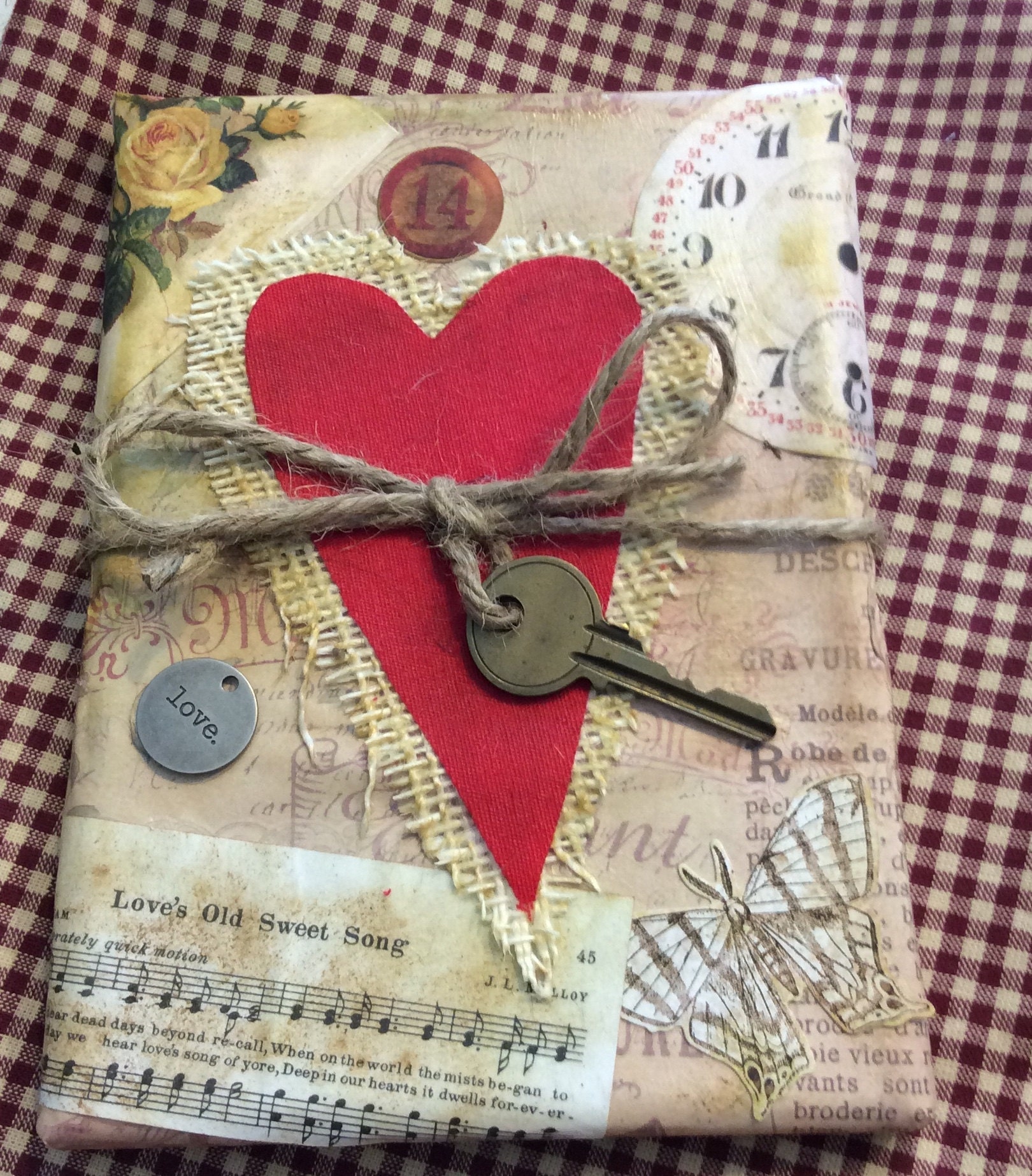 This is wrapped canvas covered with decorative paper with added embellishments. There are stickers, old sheet music, metal tags, fabric & a key, all tied with jute twine. It's small, measuring only 5x7", but perfect for over my desk.
I really enjoy the work I do, messing about with fabric and yarn, but every now and then, it's fun to dip your fingers into a new medium. Really, my fingers were so covered with glue by the time I was done, I was sticking to everything I touched. Luckily, I didn't try to pet the cat :O
Today, we get to shovel out the car and get back to reality.
Mary Beth